Here at Peerless Printing, we are confident in the quality we deliver. Our state-of-the-art digital prepress equipment, digital and offset presses, finishing, bindery and in-house mail services, allow us to assist you at any and all levels of your project – from concept ideation to production and mailing, your message will reach your target audience at the right time.
"We are committed to providing the personal professional service you deserve"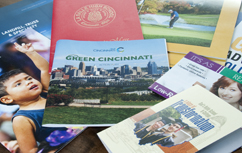 What is your vision?
We can fulfill your project, no matter how large or small, and assure your complete satisfaction with professional quality, timely production, and all within your budget.
Come talk to us
Why Choose us
We are Union Affiliated
Peerless Printing is a union print house affiliated with the Allied Printing Trades Council local 25, AFL-CIO-CLC. The pre-press department is affiliated with typographical union local 12. The pressmen are affiliated with GCIU local 508. Our union trades association further ensures quality work from expertly trained professionals.
Get help with a myriad of projects
It's not just the big stuff. We can help you with your company's brand identity, collateral materials, stationery, business forms, business cards, price lists, annual reports, catalogs, handbooks, promotional and sales literature, mailers, envelopes, newsletters, event materials, banners, signage, etc.
Excellent Support
Please remember that this website will not replace the personal service that our staff affords. We're glad that you've visited our site, but we are even happier to talk to you one-on-one!